Artist Resume: Patrick Duff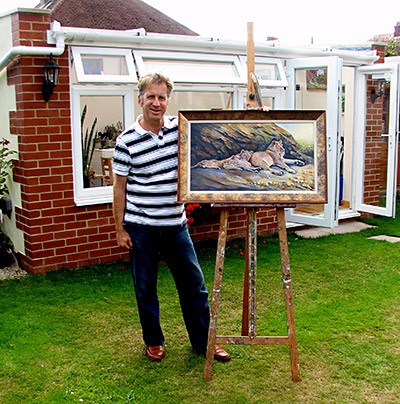 I was born in Surrey in 1955 and have had an interest in art from an early age.  In 1992 I moved with my family to Worthing and have found the beautiful countryside and coastal areas very inspirational to my painting.
I am self-taught in oils but since moving to Sussex have taken classes in watercolours, pastels and acrylics.  I paint a variety of subjects including wildlife, landscapes, life painting,portraits,pet portraits, flowers and abstracts.
In May 2017 I made my third visit to the to the Okavango Delta in Botswana with Elephant Trails Safaris for a photographic and art safari. It was another amazing experience with sightings of lions, elephants, zebras, kudu, giraffes, african wild dogs, and hundreds of different birds. Many of the wildlife paintings shown on the site are taken from my photos.A video of my first safari can be seen on YouTube-Mauricio Anton–Drawing the Big cats 2014.
Giclee Prints are available for many of my paintings—please contact me for details and a quote.
In January 2015 I retired after 42 years in the Civil Service and I am now able to  devote more time to my art.
An ongoing display of a number of my paintings can be seen at the NRG Cavern in Bath Place Worthing West Sussex. A great bistro with a great variety of  dishes including vegan and vegetarian. Also great coffee and cakes!
I am a member of Arundel Art Society and Association of Sussex Artists
If you would like to commission a painting please contact me :- patduffsart@gmail.com. 
I am currently a member of Arundel Art Society,  Association of Sussex Artists . I have also recently held two solo exhibitions at The Wildfowl and Wetland Trust in Mill Rd Arundel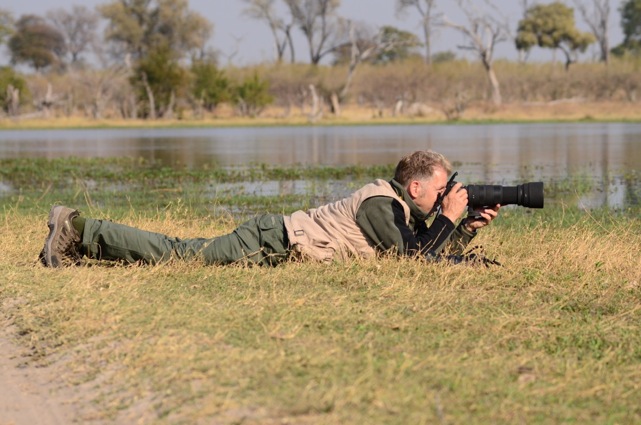 Botswana Safari 2014–A low Level Shot!