Artist Resume: Patrick Duff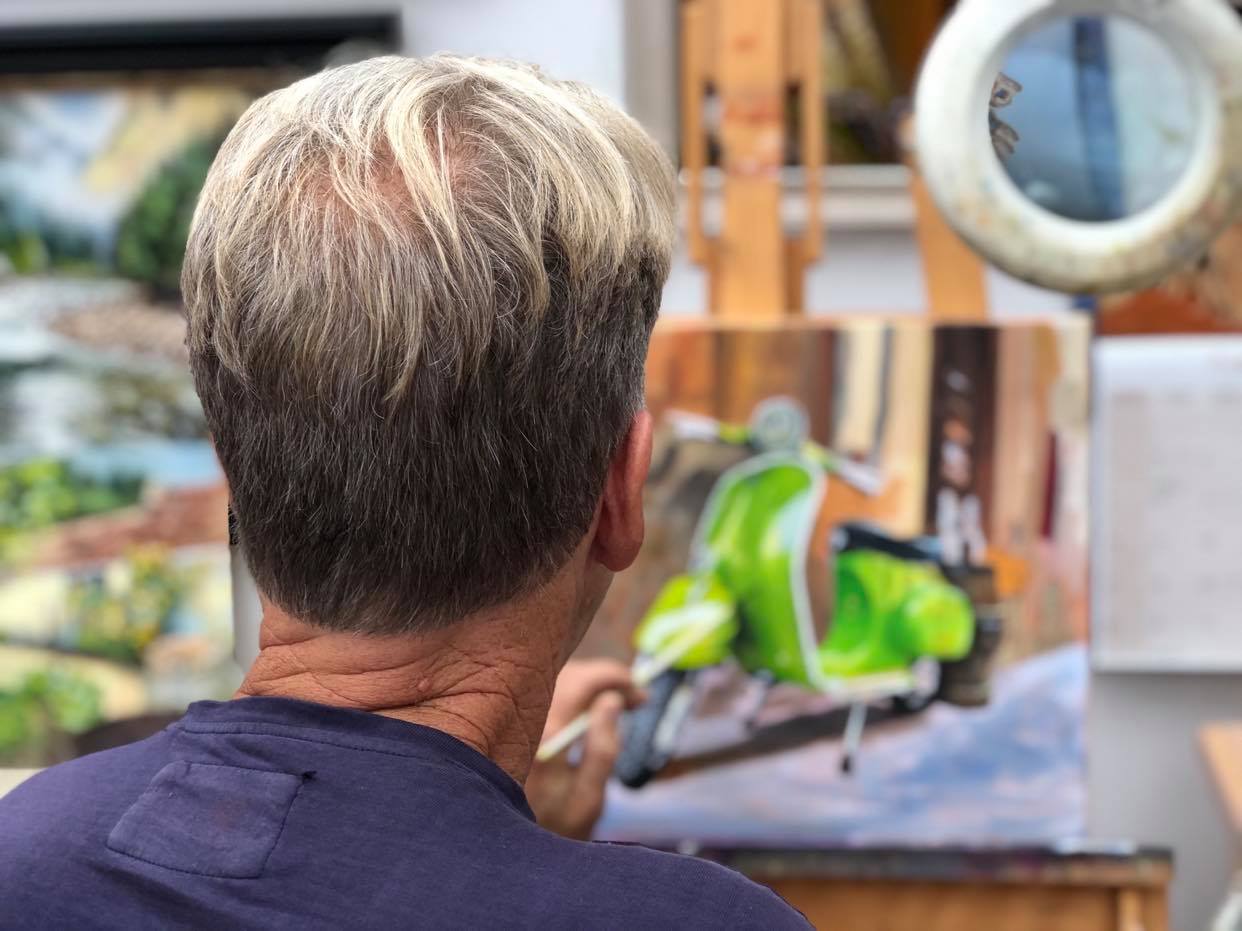 I am a local artist living with my family in Worthing. Having grown up in Surrey in 1955, my work took me down to Worthing in the early 90's and I've found the mixture of the countryside and the sea to be an ongoing inspiration for my art. I am now retired and really enjoy being able to devote so much of my time to my passion in life; my art.
For most of my years I have been painting in one form or another. I am self taught and specialise in oils because I love the vibrancy and diversity of what they allow me to do, though I have also taken many lessons in watercolours, acrylics and pastels.
My art covers a wide variety of subjects including wildlife, landscapes, abstracts, portraits, figures, and florals. I love being able to capture the beauty of life around me, whether it's through my photography or my art, though I am experimenting with abstracts since my retirement because I really enjoy experimenting in new styles. I specialise in people and pet portraits and will consider commissions to do a painting of your house or your favourite scene.
Many of my wildlife paintings were inspired by four safaris to the Okavango Delta in Botswana and a tour of Peru and the Amazon Jungle in 2017. These were unforgettable trips that gave me the opportunity to see and photograph a wide variety of animals and exotic birds. Every trip to Botswana was an amazing experience with sightings of lions, elephants, zebras, kudu, giraffes, African wild dogs, and hundreds of different birds. Many of the wildlife paintings shown on the site are taken from my photos. A video of my first safari can be seen on YouTube: "Drawing the Big Cats safari 2014 with Mauricio Anton".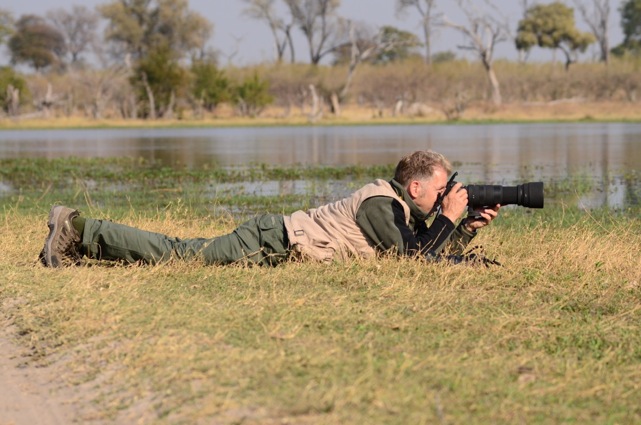 Botswana Safari 2014–A low Level Shot!
If you would like to find more of my work, I am currently displaying a variety of paintings and prints at Casa Ciro Italian restaurant Marine Parade Worthing (near the pier)  La Campania Italian Restaurant in Arundel and at The Old Bakehouse Tearooms in Tarring Village, Worthing. I have also had prints on display at Arundel Castle. To find out more information about my current and upcoming exhibitions, please get in touch or visit my Exhibitions page.
I am an active member of the Arundel Art Society and have exhibited in the Arundel Gallery Trail and Worthing Art Open Houses. I have even held two solo exhibitions at The Wildfowl and Wetland Trust in Mill Road, Arundel. Over my years, I have also been fortunate in winning a few awards for my paintings, both during my work career and with the Arundel Art Society. If you would like to learn more or if you would like to speak to me then please find my contact details
Giclee and Canvas Prints are available for most of my paintings

—please contact me for details and a quote.
If you would like to commission a painting please contact me:
patduffsart@gmail.com
pat.duff1955@gmail.com
07841521262
If you would like to see what I am currently painting in my studio please give me a ring on 07841521262. or 01903 526291. 
Alternatively, I try to update my Instagram and Facebook pages with my current pieces.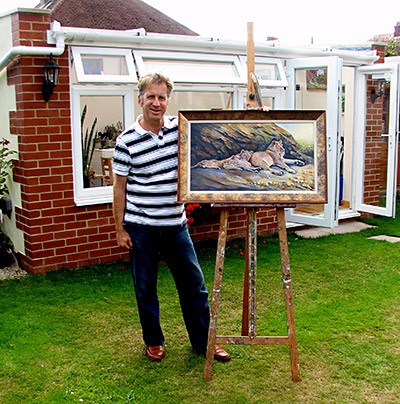 Outside my studio